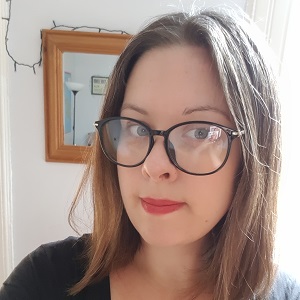 Pronouns
She/Her/Hers
---
Job Title
Director of Open Studies
---
Workplace
University of Edinburgh – Centre for Open Learning
---
EDST Degree/s and graduation year/s
MEd, 2016
---
Concentration
Adult Learning and Global Change (ALGC)
---
Residence
Edinburgh, UK
---
"I am an educator and manager at the University of Edinburgh's Centre for Open Learning in bonnie Scotland.
I have always had a passion for education and have been lucky to work across a number of HE institutions in diverse roles over the past 15 years. After graduating in 2008 with a degree in Sociology from St. FX University, I returned to my hometown of Halifax NS and started a position with the University of King's College in the Registrar's Office. In 2011 I taught English in Seoul South Korea and then joined the administrative team at the Nova Scotia Community College when I returned to Canada. It was during this time that I started the MED with UBC.
In 2015 my partner and I moved to England, and I started with the University of Southampton as their Wellbeing Coordinator which proved to be a rewarding and challenging position working to support student mental health. We moved yet again in 2017 to Scotland where I now work as the Director of Open Studies at the University of Edinburgh.
In my current position I manage a team of 120+ Teaching Fellows and academic colleagues. Our department is responsible for a wide range of local and global educational opportunities, including the International Foundation and Access programmes which help students gain entrance into undergraduate degrees, and a large lifelong learning programme that welcomes students of all ages to learn something new. As an adult learner myself when studying with UBC, I appreciate the powerful and positive impact that continued education can have throughout your life.
My UBC MED provided me with a strong foundation in adult learning which has helped me quickly progress from administrative roles to a senior leadership position at a globally recognized institution. I continue to look forward to new professional opportunities in Edinburgh, where I live with my husband Alistair, our newborn son Mac, and our little pup Moose."
LinkedIn: https://www.linkedin.com/in/kate-mchugh-1b3540b7/