The Diverse Career Paths of Educational Studies Alumni is a study and co-funded initiative. It aims to support Educational Studies (EDST) graduate students in exploring diverse career pathways by drawing on the career experiences of Educational Studies (EDST) alumni. It stems from a desire expressed by EDST students to learn about careers in education (particularly outside of academia) and to build professional networks that relate to their fields of study. We intend to create online resources that highlight EDST alumni career pathways across the various programs (MA, MEd, EdD and PhD) and sectors (e.g., the non-profit sector, government sector, higher education sector, for-profit sector, and K-12 sector). While the focus is on EDST students and alumni, the resources created as part of this initiative can be relevant to other students within the Faculty of Education and beyond.
Our Team
We would like to thank our campus partners who provide invaluable mentorship and advice in support of our event planning and resource development. 
Our Story
For over two years Mary Kostandy served as a Peer Advisor in EDST. During this time, the Peer Advisors collected feedback from a diverse group of EDST students. These students expressed a desire for guidance regarding the possible career paths available to them upon completing their degree, particularly outside of academia. She also encountered similar feedback from prospective students who were inquiring as to where graduates from particular programs work. She shared student feedback with the Department – it was strongly encouraged that the Peer Advisors engage EDST alumni to better understand their career experiences.
Building on this feedback, the Peer Advisors organized the first iteration of Career Connections Day, which brings together EDST alumni and graduate students in conversations about their career paths and experiences. In preparation for this event, Mary sought advice from Danielle Barkley (the Centre for Student Involvement & Careers), Jacqui Brinkmann (Graduate and Postdoctoral Studies), Yvonne Dawydiak (Professional Development & Community Engagement), Michael Murphy (Alumni Engagement office), several EDST faculty members and the Department Head.
Mary built on this momentum and networks created by engaging with EDST Faculty members (André Mazawi, Alison Taylor, & Jude Walker) and Michael Murphy (Alumni Engagement office); together, they put forward two funding proposals to support this work.
EDST Alumni Survey
The EDST alumni survey was administered in Spring of 2021. The purpose of the survey is to:
Learn about EDST alumni's career paths.
Invite EDST alumni to sign up for possible events and activities to support graduate students in their career explorations.
Provide feedback to the EDST program(s) about the impact of the EDSTs degrees on alumni's careers.
We are currently working on the data analysis. We aim to have a report ready by Spring  2022.
Resources
EDST alumni are invited to share their bios on a new EDST alumni profiles section. 
The alumni profiles can be filtered by degree, concentration and work sector.

The degree and concentration make it easier for current and prospective students to learn about alumni from their program area. The sector filter makes it easier for graduate students to learn about the career paths of alumni in relation to particular career interests.

Alumni who indicate interest in sharing their profiles (in the EDST alumni survey) were emailed a submission link.
Are you an EDST alum interested in sharing your profile? Kindly email: education.alumni@ubc.ca
Blog Interview Series (Spring 2022)
Alumni who sign up for the blog stories will be invited to respond to written reflective questions about their careers. The aim of the questions will be to learn more about their work, their career journey and the relevance of the EDST program to their career path. 

Are you an EDST alum interested in responding to reflective questions about your career? Kindly email: edst.diversecareers@ubc.ca
Events
Spotlight on Alumni Careers Panels Series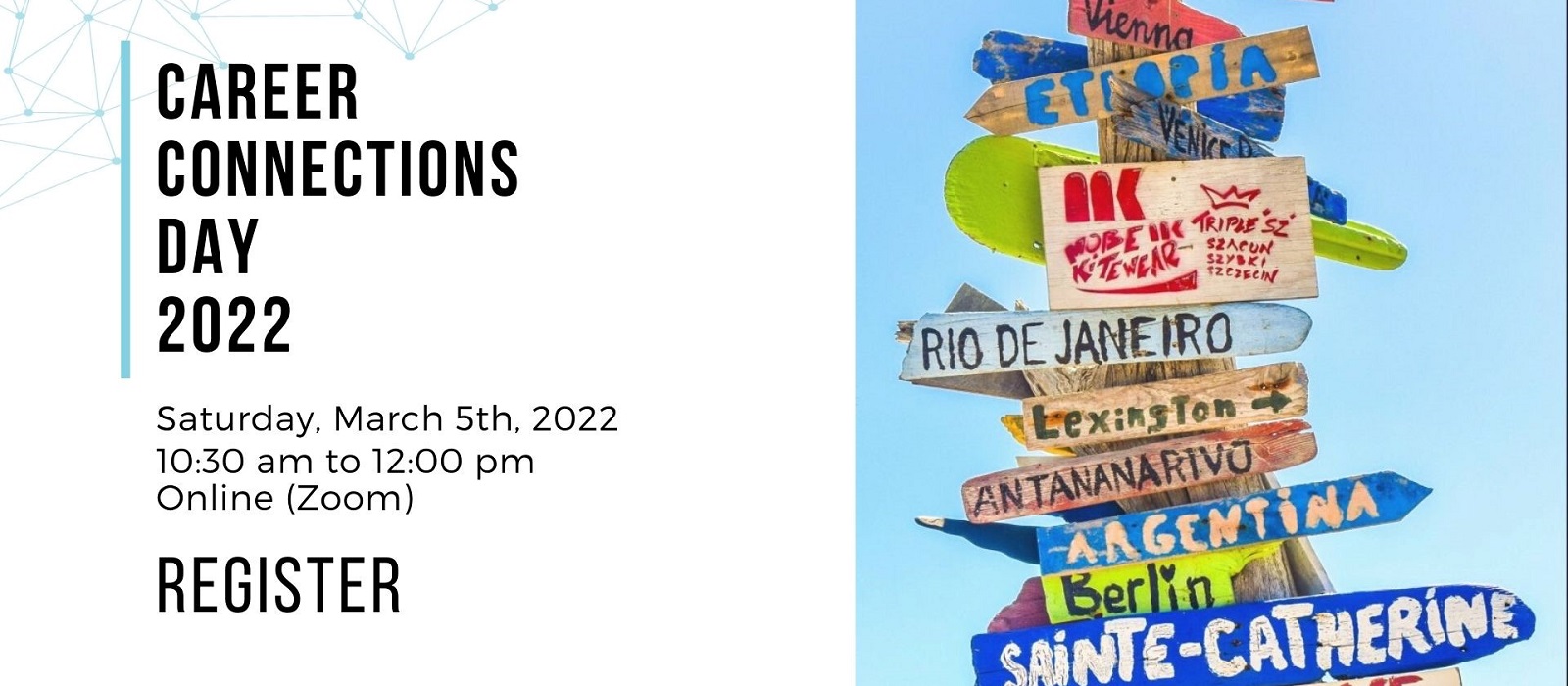 Join us for a second iteration of Career Connections Day. Meet EDST alumni from across sectors and chat with them about their career journeys. Click here to learn more about our previous iteration. 
Date: Saturday, March 5th | 10:30 AM – 12:00 PM PST
Speakers:
Funding
Phase 1: Sept 2020-April 2021
Project Title: Engaging Alumni to Support Education Graduate Students in their Career Exploration
Funded by: Learning Transformed Grant, Faculty of Education
PI: Michael Murphy, Alumni Engagement Manager
Co-Pi: Mary Kostandy
Phase 2: April 2021-March 2022
Project Title: Supporting Non-Academic Career Pathways for Educational Studies Graduate Students
Funded by: Advancing Education Renewal Grant, UBC
PI: André Mazawi
Co-PIs: Mary Kostandy, Michael Murphy, Alison Taylor, and Jude Walker.
Volunteer
If you are interested in participating in any of our events or activities, kindly fill out our EDST alumni volunteer signup form or email us at edst.diversecareers@ubc.ca.
Contact us
Mary Kostandy
Co-investigator and Initiative Lead
edst.diversecareers@ubc.ca
Michael Murphy
Co-investigator and Manager, Alumni Engagement, Faculty of Education
education.alumni@ubc.ca